Ask Christian von Koenigsegg about his car company, the world' foremost hypercar maker. His answer?
"…it was a stupid business idea, basically."
There is, actually, nothing else like a Koenigsegg.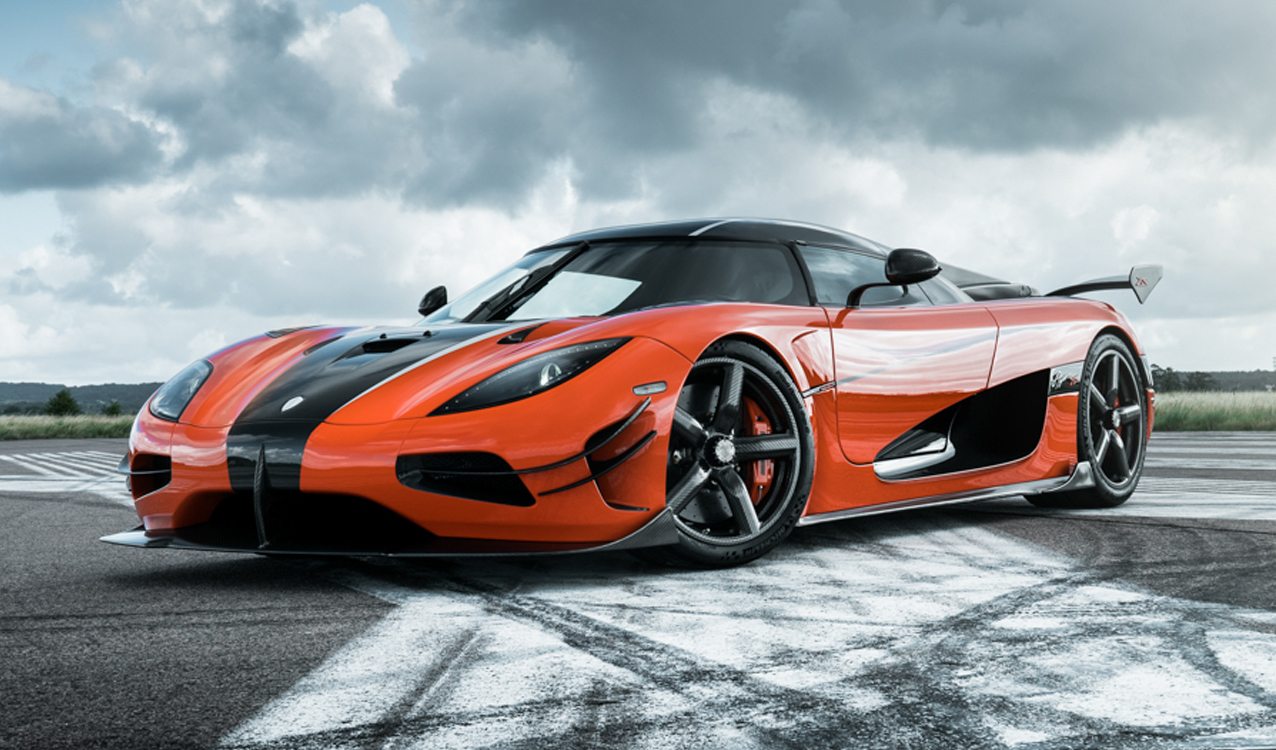 It's a Swedish car, you know. A Swedish hybrid that takes a very un-Volvo-like half a minute to go from 0-258 MPH and back to a dead stop. Yes, you read that right. Koenigsegg's "stupid idea" worked out better than anyone could have imagined, resulting in cars that are not only more expensive, faster and more beautiful than just about anything else on the planet, they're also street legal around the globe.
Venerable Swedish maker SAAB is owned by GM and can't manage that one. Even in the good old Stodgy States of America, these cars are 50-state legal, meeting all safety and emissions regulations. To achieve results like these, von Koenigsegg takes a no-compromise approach to every aspect of his award-winning car designs.
Hold My Beer
He's living a childhood dream shared by millions the world over. What's the difference between him and the rest of us? At some point, all of us normal people realized that ordinary guys don't build supercars, so we gave up and trudged off to the J. O. B.
When he was a kid, Christian saw a movie called "Pinchcliffe Grand Prix," about some guy with a bicycle shop who builds his own race car and goes out for the win. Just like the rest of us, he started drawing cars and figuring out how household devices worked by taking them apart. Later on, he started tuning mopeds for high performance as a teenager. He's mentioned a case where he milled a moped's cylinder head by grinding it back and forth on the rough concrete of his basement floor.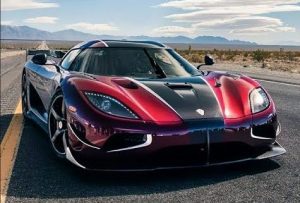 Supercar companies are started by respected businessmen like Lamborghini, already wealthy as a tractor maker before he began building his incredible machines. Others are enterprising, talented engineers, racers like Enzo Ferrari and Ferdinand Porsche. You need to put in a couple of solid decades as a racer, engineer or baron of industry to start a car company.
By 1994, 22-year-old Christian von Koenigsegg had heard it a thousand times. Get a job in the industry. Work your way up in the design studios or in the factory. Learn the ropes and get a few designs out there. Someday, maybe you can be part of some car builder's greatest designs. He only had three words on the subject.
"Hold my beer,"
Of course, it's highly unlikely he said exactly that, but it does fit. Those three words evoke a certain bravado, associated with outlandish stunts performed by brash young men, in response to questionable challenges. The kind of guy who mills cylinder heads with concrete and goes out to build "hypercars" when he's still in his twenties. Even "supercar" isn't a bold enough word for this dude.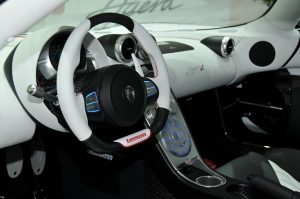 Trash Bags = Fast Cars
Christian started shipping goods into eastern Europe while running an outfit called Alpraaz. After the fall of the Iron Curtain, there were millions of people wanting western goods. He began shipping containers of food and useful household items into the East.
"I found a big batch of plastic bags that had been printed with a logo the wrong way, for example. They were going to be thrown out. I bought them and sold them into Eastern Europe. They didn't care about the logo. They just needed the bags."
Translation: You can't sell bags that are printed wrong? Hold my beer.
Those days at Alpraaz gave Christian the money he needed to begin his great mission, finally ready to bring his drawings to life.
von Koenigsegg's Hypercar Project
"The plan I had to build cars was pretty much the opposite of what people usually think is a smart business idea. Nobody was asking for it. It was seemingly impossible. It was expensive…An impossible plan. And that's why I liked it."
recalls von Koenigsegg in an interview.
The Impossible Plan was officially launched as Koenigsegg Automotive AB in Olofström, Sweden on August 12, 1994.
The maker's badge was designed by Jacob Låftman, based on the Koenigsegg family's 12th century heraldic arms. They were bestowed on an ancestor when he was knighted by the Holy Roman Emperor. Apparently, there is no truth to the rumor that before the ceremony, he handed his stein to another nobleman with the words "Hold my beer."
Christian's early design work was formalized by David Craaford into working drawings. Over the next couple of years, prototype construction was underway, at first using an Audi V8 design and Audi six-speed transmission.
The Koenigsegg Concept Comes Alive
By 1996 the Koenigsegg CC concept was ready to drive, but in true Koenigsegg style, things just couldn't follow a straight line. This vehicle was driven for the first time in public at the Anderstorp circuit by Rickard Rydell, later followed by Calle Rosenblad and Picko Troberg. These racers were suitably impressed. Koenigsegg started looking for customers.
However, Audi cancelled the contract on the engine supply. The outside world figured the dream was over. Nice try, Christian. The right powerplant was crucial, because the design criterion for the CC was to offer a performance envelope surpassing the McLaren F1's 240 MPH top speed.
If you're guessing von Koenigsegg responded with some comment about grasping drinks, (metaphorically) you're right. The next engine in line was the flat 12-cylinder design by Motori Moderni raced by Subaru in the 1990 F1 campaign. Koenigsegg Automotive bought several of these fire-breathers and installed them into the CC workhorse. Things were looking good.
However, the founder of Motori Moderni unkindly chose that point in time to pass away, meaning no more flat 12 F1 engines.
Opening a Cannes of Whipass
In 1997, Koenigsegg's CC concept stole the show at the Cannes Film Festival. Based on crowd feedback and the non-stop media rave, it was time to go into production. The need for better facilities meant a move from Olofstrom to Margretetorp in 1998. Everybody at Koenigsegg went to work on the new production prototype designated CC8S.
Two years later, the CC8S prototype was first revealed to the world at the 2000 edition of the biennial Paris Motor Show, the world's largest auto extravaganza. By this point, Christian had enough of chasing engines and engineered an all-new design.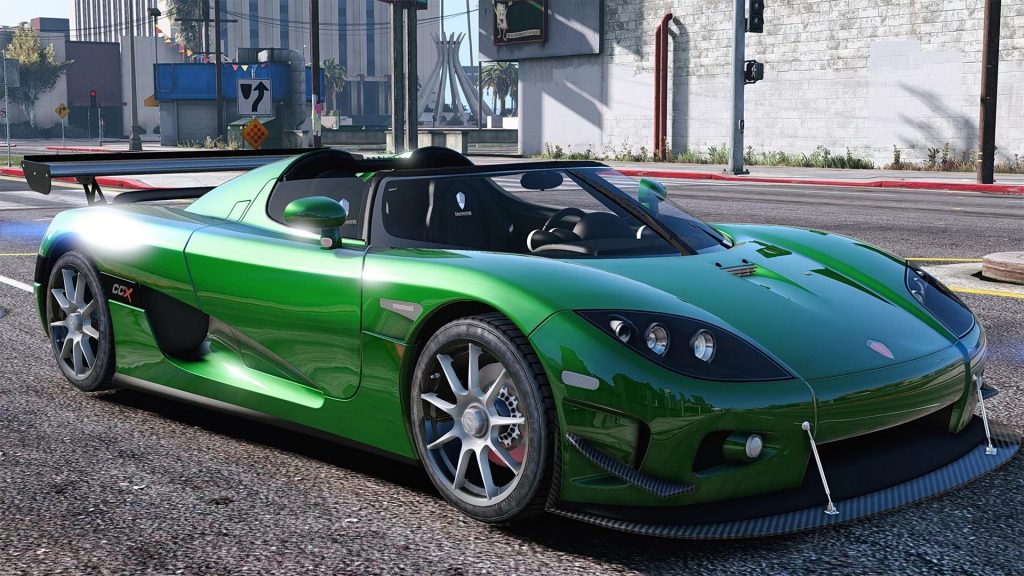 From the all-new custom-foundry block, to the long-stroke crankshaft and special pistons, right out through the custom-made exhaust the new Koenigsegg V8 did its job, out-producing the McLaren's 627 horsepower with 655 HP. This basic engine design has equipped every Koenigsegg since the first customer-ordered CC8S built in 2002 was delivered at the 2003 Geneva Motor Show, although there have been refinements over the last two decades.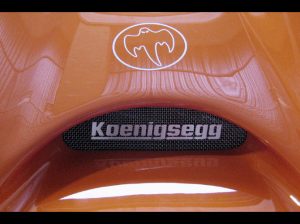 After a fire nearly destroyed the Margretetorp facility just two weeks before Geneva, it was a serious scramble delivering the first purchased Koenigsegg to its new owner. The car arrived on time, fortunately with no smoke smell from its time in a burning building.
The company then moved to a former fighter base, adopting the ghost logo of the squadron that formerly occupied the facility. Since then, the engine bays in Koenigsegg vehicles have featured that ghost logo as a tribute to Sweden's fighting forces.
Can't deliver the first car to the Geneva Motor Show because the factory burned down? Hold my beer.
Koenigsegg Beverage-Minding Moments
Since those early days, Koenigsegg has gone on to set records, win awards and establish engineering firsts at a pace unseen since Leo da Vinci was designing war machines and painting chicks named Mona.
World's Most Powerful Production Car:
2002 CC8S: 655 HP
2004 CCR: 806 HP
2019 Jesko: 1600 HP
World's Fastest Production Car
2005 CCR: 241.63 MPH. This car was shipped from Nardo, Italy to the Geneva Motor Show on the same day.
2006 CCX: 196 MPH Top Gear top speed record.
2017 Agera RS: 277.87 MPH average two-way run on a Nevada highway.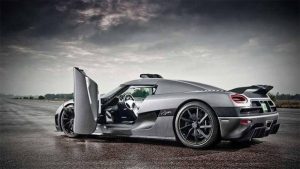 Engineering Firsts
Carbon-fiber/aluminum honeycomb body tub construction a la Formula 1.
Rocket catalytic converter adds over 100 HP to the Koenigsegg V8, making the car emissions-legal even in California.
Dihedral syncro-helix doors open outwards while swiveling upwards at the same time.
Triplex suspension system.
Aircore hollow carbon-fiber wheels.
Top-mounted wings clean up the aerodynamic effect under the wing where it matters most.
Koenigsegg Direct Drive transmission (KDD,) a single-speed transmission that couples the engine directly to the rear wheels.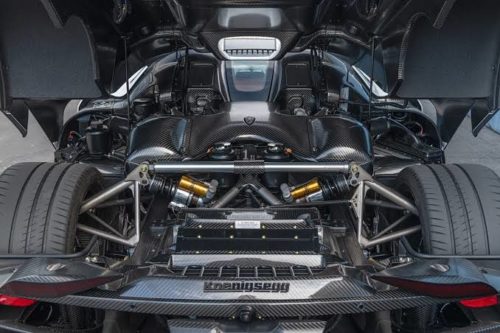 Accelerating is Exhilarating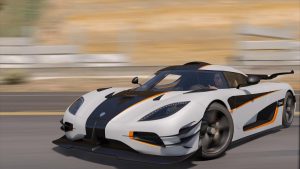 Another activity enjoyed by Team Koenigsegg is smashing acceleration records. The company has set several records for 0-200 KPH, 0-300-0 KPH and 0-400-0 KPH. Most recently, on September 23, 2019, a Koenigsegg Regera reached over and stole the highly-coveted record right out of Bugatti's pocket with a 31.49-second mark. This run happened under less-than-ideal conditions, including the need to maneuver around potholes in the track used to make the assault.
There's a video on the Koenigsegg website. At the end of the video, test pilot Sonny Persson listens to Christian von Koenigsegg saying there's still a top speed record out there. He comments that they have other cars that will run faster than the car that just set the 0-400-0 record.
Three-time Swedish Karting Champion Sonny Persson answers with a three-word summary of Koenigsegg's entire history:
"Hold my beer!"